Jumper Style Tips Everyone Can Use
It is crazy to think that it is October already. This year has gone fast, it seems like only yesterday I was shopping for summer dresses and shoes. Now here I am thinking about shopping for the fall.
There is a definite chill in the air, which means top of the list for my next shopping trip is
a great looking jumper
, probably two. For the past few years, the choice of knitwear that has been available in the stores has been limited, but for 2016, it is clear that jumpers are back in vogue. There are loads to choose from, which is great, but also means you could potentially spend ages trying them on and inadvertently building a jumper mountain on the changing room floor.
To help you to avoid this I have put together
some jumper style tips
. The idea of this post is to allow you to narrow down your options quickly, so that you do not end up wasting your precious shopping time.
The first tip is to look for shapes that you already know suit you. If you like shirts that cover your hips, the chances are you are going to like jumpers that do the same.
However, my advice is not to completely ignore those cuts and shapes that you have not worn much in the past. Bear in mind that your tastes change, and so does your body shape. So, always be willing to try out the latest jumper look. You never know you may like the way it looks on you.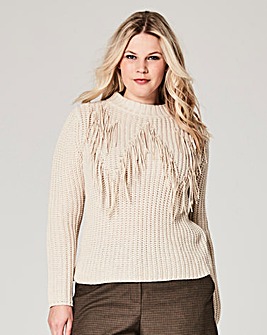 One of the best things about knitwear is that it comes in an interesting array of textures. If you are not a particularly confident person who does not like to emphasize your feminine curves try on a cable knit sweater, or something similar. The texturing catches the eye and draws attention more to the item of clothing, than the person wearing them.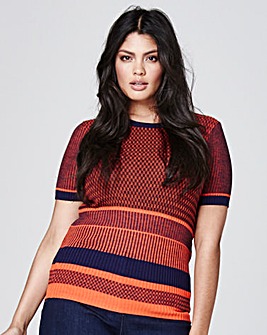 Treat yourself to something bold
I love bold details, being able to carry this type of clothing off is one of the upsides of not having a petite figure. Knitwear designers are adventurous, and love to experiment. As a result, they regularly come up with fantastic new patterns. If you are looking for something bold, and interesting, the jumper racks are a great place to find it.
Try to choose patterns that make the eye travel up and down rather than across the body. These are always more flattering, and have the added bonus of making you appear taller than you are.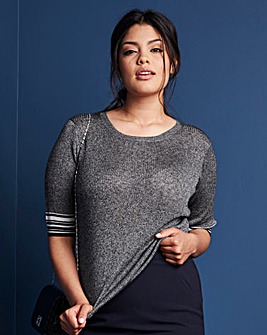 The fact that woven clothes follow the lines of the body closely means that it is particularly important to get the fit right. When you try your jumper on take the time to see how it looks when you are sitting down, and make sure that it allows enough freedom of movement.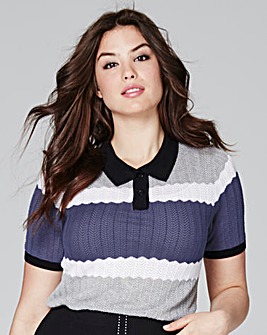 It is also important to choose a jumper that is right for the job. If you work in a heated office, the last thing you need is to be wearing an item of heavy knitwear.
These tips are simple, but I guarantee that following them will make shopping for a jumper this year much easier.